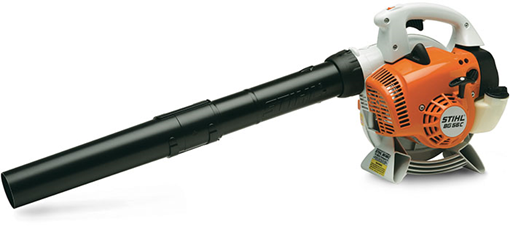 BG 56 C-E Blower
An easy-to-use handheld blower with a simplified starting system.
Designed with ease of use in mind, the STIHL BG 56 C-E features our simplified starting system with the STIHL Easy2Start™. The STIHL Easy2Start™ lets you start the engine with a long easy pull of the starting rope rather than a hard fast jerk, making starting virtually effortless. The semi-automatic choke and the new start/stop switch make it virtually impossible to flood when starting this unit. The high-performance, low-emission engine makes quick work of leaves and other yard waste.
Only logged in customers who have purchased this product may leave a review.